Kerry Parker Bralettes- Because Less Is So Much Fun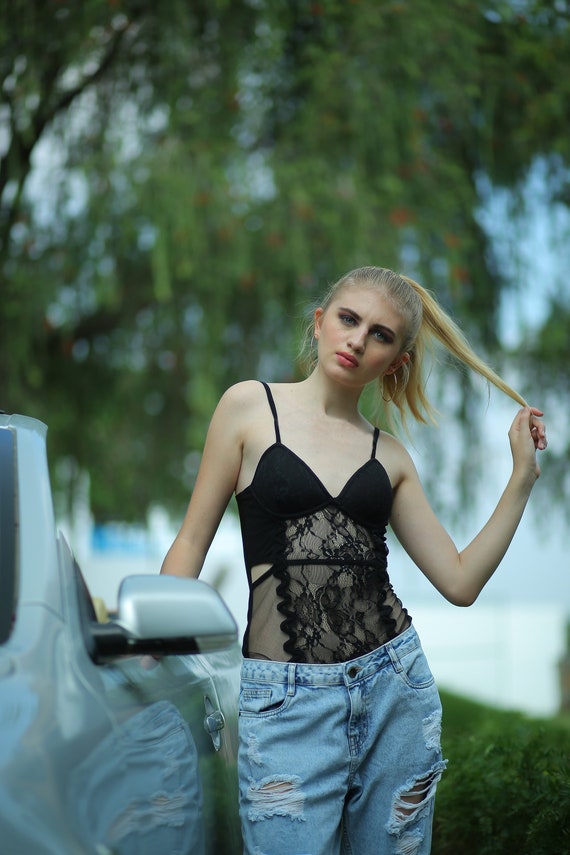 Everyone is wearing bralettes nowadays. While some believe it to be an evolution of bras, other think its just crop tops made exquisite. Either ways we love it.Never before has a mainstream fashion seen a garment (or undergarment) so comfortable, versatile, stylish and sexy.
It's generally agreed upon that the bralette is less structured and more fashion forward than a basic bra. They are supremely stylish and incredibly functional as well. And, there's more than one correct way of wearing a
padded bralette
. You can wear them under your sheer, fancy or see through tops, under backless tops or dresses, broad front or back neck outfits or simplyunder your regular high-waist jeans, shorts or skirts.
Keeping up with fashion is a tough business but you just can't go wrong with these pretty and game changingbralettes.The outfit options are pretty much endless with them, and they are comfortable too! So it's a no-brainer to stock up your drawer with them for summer! If you're a fashionista, wehave some of the best bralettes for you to flaunt.
1. Jewelled cross strapped bralette:
This padded bralette is what would amp up your wardrobe. A not-too-loud, elegant piece.It can be super high fashion or dressy, though. So don't let its casual attitude fool you. Also, a bralette in the shade of white will always help you coordinate your other clothes around it. The jewel strap makes the look so much more alluring.
Style advice:
· Works amazingly well with a high waistedA-line black leather mini skirt with wide pleats and a pair of fishnet stockings with boots.
· You can also adorn it with bell bottom pants and a clutch, studded with jewels, for a smooth and neat look.
· Pairing it with a denim skirtor a lace skirt keeps the look appropriate, but still gives it a fun and flirty side. Pair it with combat boots or
statement heels
.
2. Mis-matched colour blocked bralette:
Who doesn't love a sexy, sophisticated and sporty padded bralette.Particularly, ones with back detailing are an effortless way to add some visually interesting aesthetics to an otherwise boring outfit.
This could be the sexiest new trend in your collection. It looks very bold and yet smart.Mix and match different colours and styles with this for a cool look.
Style advice:
· It goes best beneath trendy and chic bomber jackets.
· Spunk it up with high waist light denims shorts and fishnet stockings.
· If it's a romantic outfit, match the colours for a seamless look or choose bold, contrasting colours for a look that's a little more fun and trendy.
· You could also pair it with neutral coloured clothes so that it can be the centre of attention and a pair of black statement heels.
· This bralette sits a little low on your torso, making it great to pair with high-waisted shorts. It shows a little bit of skin but not too much.
3. Floral fantasy bralette:
Well, the name itself is self-explanatory. After all, there's got to be some reason behind naming it a fantasy.Although there's a sense of fashion over function, this bralette is shaped in a way to give you utmost comfort and shape without making you feel conscious. The gorgeous floral embellishments add oodles of charm to the bralette.
Style advice:
· Pairing it with a high waisted pinstripe pants and a blazer is the way to go. Trust me, It's a combination you can never go past.
· Try out this beauty with a pair of blue denims and simple or bright tie-in sneakers. You can also use a number of accessories on your hand to create the layered effect. The best part about this look is that, you can always add another layer on top, by using a scarf, an unbuttoned shirt or even a jacket.
· Sass up this bralette with distressed denim shorts or a bright coloured skirt and white stilettoes. Leave the outfit as it is, or finish it off with a patterned kimono for some added flare. You could also rock it with a pair of
fishnet stockings
and a pair of nude statement heels.
Show off your bralette with pride! Because these beauties were meant to take the spotlight.